Adams Suction Cups history. How it all started.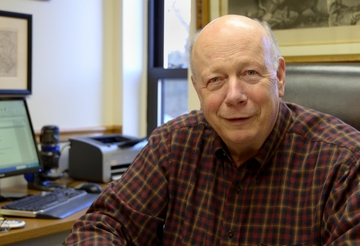 After returning from Vietnam, Bill Adams worked in Pittsburgh Public Schools as an elementary school librarian.

In the late 1970s, and with a modest $10,000 inheritance, Bill resigned from his job.

Responding to the energy crisis at the time, he developed "window blankets." They were simple:- bubble wrap held to attic windows by suction cups to keep heat from escaping.
When this product proved to be too difficult to market, Bill focused on using suction cups to enable retailers to hang signs in their windows without sticky tape residue.
With this idea in mind, Bill started developing plans to retail suction cups to hardware, craft, variety, and office supply stores. He secured contracts with just about every hardware store within a couple of hundred miles of Pittsburgh.
After establishing the basics to manufacture suction cups in Portersville, PA, he got a call from an irritated customer in South Carolina. He said that the suction cups had scorched the leather dash of his Mercedes by focusing sunlight like a magnifying glass. It was then that he realised that not only must suction cups be perfectly made in order to work, but they also should be re-engineered to do no harm. He redesigned the suction cups to disperse, rather than focus light.
See:-
Why Adams World's Best.
That was a big step for Adams Manufacturing Corp. The company has gone on to become an innovative maker of injection-molded consumer products that provides jobs to nearly 300 friends and neighbours around the small town of Portersville, Pennsylvania.
Today, Adams Mfg. Corp. USA is the world's largest producer of quality suction cups. They've made hundreds of millions (have they made a billion?) of them over the past 40 years.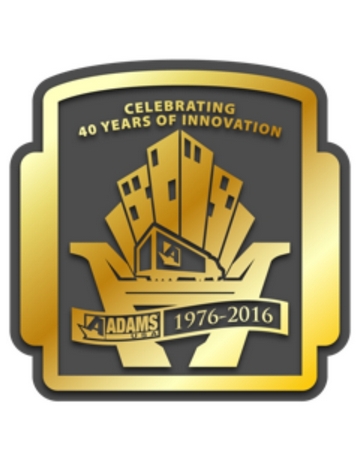 In addition to suction cups, several other product lines have been introduced over the years. You may have seen or used some of Adams suction cups and their extensive lines of Christmas decorating accessory products, garden planters and Quik Fold tables in Garden Centres and other retail outlets throughout the UK.
Expansion across the Atlantic happened in 2003, when Suction Cups Direct's parent company
Anglo American Distributors
became Adams partner as their Exclusive UK and European Distributor for the entire Adams range. Visit our
home page
to see why companies choose Adams suction cups for their requirements and our full range of types and sizes available.
Adams growth is the result of their focus on the success of their customers. That focus drives them to provide a perfect mix of quality, low cost, and service to those in the markets they serve. It also drives them to innovation. Adams suction cups and other fine products are protected by 150 U.S. and overseas patents.
Customers are the lifeblood of the company's success. All Adams products are made in the quiet town of Portersville, Pennsylvania - population 260. Located about 40 miles north of Pittsburgh, Western Pennsylvania, they have been able to utilize the great work ethic of the area. They are fortunate to have skilled, dedicated employees, who have an old-fashioned, small-town commitment to quality. Adams are privileged to be able to give back to their community.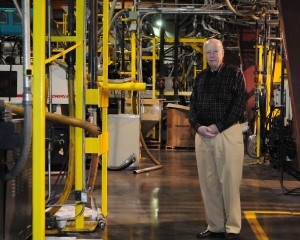 Adams are committed to producing suction cups and all their other products in their own USA factories with their own tooling.
This is the best way to keep costs low and quality high.
Adams new three-acre manufacturing facility with sixteen acres of secure, sprinkler protected warehouses, has allowed Adams Mfg. to incorporate labour-saving technologies and also the production and warehousing capacity to keep orders shipping on time.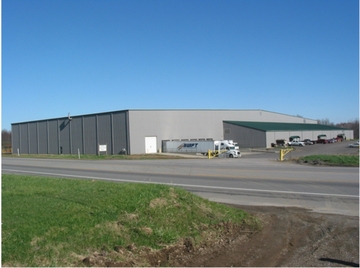 Over the years, Adams have developed an "extended family" of customers and consumers. They have helped Adams become the industry leader in
many areas.
Adams proudly manufacture some of the safest, most innovative USA made products.