Weight ratings and technical information on Adams Suction Cups range.
Weight ratings

Why is it that most other everyday suction cup manufacturers do not publish weight ratings for their products?
Adams suction cups have weight ratings below* that are based on suction cups with hooks when fixed dry on clean, flat glass. They are a guide to the suction cup adhesive strength on the applied surface.

22mm - 0.22kgs (0.5 lbs)
32mm - 0.45kgs (1 lbs)
47mm - 1.36kgs (3 lbs)
64mm - 3.2kgs (7 lbs)
85mm - up to 5.5kgs (12 lbs)
85mm - Double giant suction hook - 9kgs (20 lbs)

*
A screw-in fitting, push in fitting or slot head
will lower the holding weight
of an attached product due to:-
1. it's reliance on the thread made in the PVC
2. the grip of the push in attachment within the cup
3. the closing jaws of a self closing cup.
If using Adams suction cups to incorporate into your own product, we recommend that adequate testing is carried out to ensure they will perform to your requirements.
Visit our
home page
to see why companies choose Adams Suction Cups for their requirements.
Suction cup diameters stated generally are applied dimensions. Technical drawings show suction cup diameters at rest.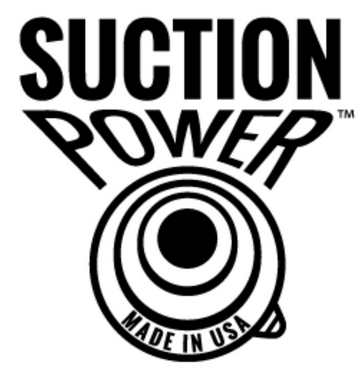 Technical Drawings
#1. Pick a suction cup type in the left hand column.
#2. Pick a suction cup size category. ie. 32mm etc.
#3. There is a technical drawing at the top of that page or scroll down to any pack size for a full description, technical drawing, image and price.
Temperature ranges
Temperature and humidity variations may make a suction cup lose its grip.
Adams suction cups will hold between temperatures of MINUS 29°C (-20°F) and +49°C (120°F), but should first be applied above 5°C (40°F). Use indoors and outdoors.
Application surfaces
Fix suction cups to dry, clean, flat, smooth, slick/shiny, non-porous, non-textured surfaces like glass, mirrors, glossy plastic, glazed ceramic tiles, car bodywork etc.
Surfaces like shower panels and tiles may have soap or cleaning product residue on the surface which needs to be removed with alcohol. Proprietary glass cleaners can leave a residue which affects adhesion. De-grease any application area and then clean with a mild detergent, rinse and dry.
The suction cup may need to be "burped" periodically by pressing down on it to remove any air that may have seeped in.
Adams Suction Cups with hooks versus lever type suction hooks
Adams larger everyday suction cups do not need a snap lock/lever or any other type of turn screw knob device at the front to make them grip. Adams suction cups are firmly pushed on by hand and the job is done.
Snap lock levers and turn knob devices pre-load the cup by using the mechanism of attaching the cup to the lever or knob within the casing of the device. This results in a greater pressure differential between the outside and underside of the suction cup and can allow the air to migrate faster as it relies on the suction cup edge only for a seal - the lever/turn knob suction cup is continually trying to be pulled away from the applied surface.
Adams suction cups lie completely flat and restful with their total surface area behind the suction cup (including the edge) acting on the glass.
Visit:-
How do suction cups work.